Fluoride Removal Eagle Activated Charcoal Cartridge
23 reviews |
Description
Bone char carbon is a unique carbonaceous adsorbent manufactured from the treatment and carbonization of selected grades of animal bone and is used for liquid phase filtration to remove organic and inorganic species such as colored bodies and many heavy metals. Bone char is different from activated carbon in that it contains both carbon surface area and hydroxyapatite lattice surface area.
Good adsorption of various heavy metals
Produced from aged bones for better efficiency
Maintains alkalinity in adsorbate
SKU
SIZE
FLOW RATE
CAPACITY
(<100 PPM HARDNESS)
CQE-RC-04126
2-7/8" x 9-3/4"
.5 gpm (1.9 lpm)
4,500 ppm Fluoride*
CQE-RC-04127
2-7/8" x 20"
2.5 gpm (9.4 lpm)
9,000 ppm Fluoride*
CQE-RC-04128
4-5/8" x 9-3/4"
3 gpm (11.4 lpm)
9,000 ppm Fluoride*
CQE-RC-04129
4-5/8" x 20"
6 gpm (22.7 lpm)
15,000 ppm Fluoride*
| | |
| --- | --- |
| Construction Materials | Operating Specifications |
| • Polypropylene End Caps | • Minimum Operating Pressure: 20 psi (1.4 bar) |
| • Polyolefin Inner/Outer Wraps | • Maximum Operating Pressure: 60 psi (4.1 bar) |
| • Polyethylene Netting | • Minimum Operating Temperature: 40° F (4° C) |
| • Buna-N Gaskets End Caps | • Maximum Operating Temperature: 90° F (32° C) |
*Capacity is an estimate only and is dependent on influent water contaminants and filter usage.
*Cartridge color is subject to change without notice
*This Fluoride System and Media will accommodate for fluoride removal on municipal water that consists of inorganic fluoride.  If fluoride is organic or from natural water sources such as a well please speak with a Crystal Quest® Associate for system recommendation.
Customer Reviews
Write a Review
Ask a Question
Filter Reviews:
filter system
lady
cartridges
system
filters
water
quality
items
fluoride
communication
02/22/2020
Clinton H.
United States
Great all around
Really lucked out in getting free shipping and 10% off this order. I probably would have kept shopping but getting a great quality water filter is a bonus. I use one fluoride filter per year and I now love the taste of my water. I am a mailman in Florida and drink about 2 gallons of water per day. My kitties prefer toilet water to crystal quest filtered water but hey, who am I to judge.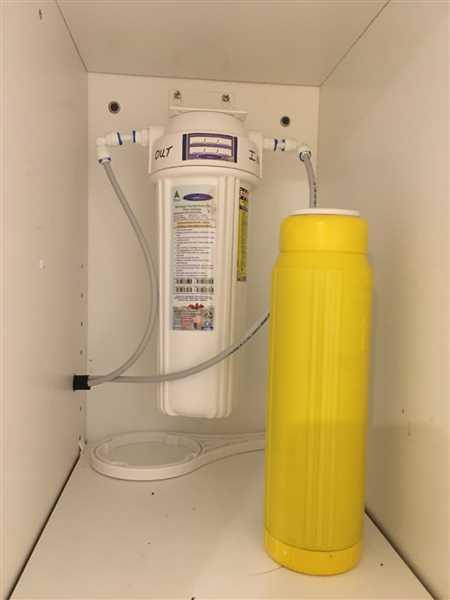 06/16/2020
Anonymous
United States
Great product; few suggestions.
Great product. I do wish when ordering replacement filters, there was some kind of directions sheet. I know changing the filters is a no brainer, but i took out the filters before noting which filter went in which of the three compartments. Perhaps it doesnt matter. My housign unit has no numbers on it such as #1, #2, #3 and the filters don't have numbers either that could correspond to the housing. Again, perhaps order placement of filters in the housing doesnt matter. Regardless, it would be nice for there to be a simple, half sheet of paper explaining what to do. Also, in the past I believe a sticker came with the replacement filters to write date of replacement. These are two simple additions that would have minimal cost and greatly improve the overal quality of experinece with Crystal Quest.
05/22/2020
Anonymous
United States
Fluoride filter
Easy to install and works well.
12/22/2019
Nicole L.
United States
GREAT WATER!
HAVE HAD MY SYSTEM FOR A YEAR. JUST PURCHASED NEW CARTRIDGES. VERY PLEASED THE QUALITY OF THIS PRODUCT.
12/14/2019
Anonymous
United States
EXCELLENT FILTERS
No fluoride or particles in our very hard water. We have used the 3 cartridge filter system for years and love the clear, odor-free water we get.