Faucet Mount Water Filter System (6 Stages)
37 reviews |
Select product option
Description
The Crystal Quest® Faucet Mount Filter is the only leading brand with 6 stages of filtration. 
Enjoy delicious, healthy water straight from your tap with the Crystal Quest® Faucet Mount Water Filter.
Specifications
Conveniently provides 2,000 gallons (6-12 months)* of quality water.
Ingenious space-saving design that allows for easy access to your sink all the time.
Quick and easy to install and use, attractive, convenient, and effectively removes many contaminants from water.
Available in chrome and white.
Suggested flow rate: .30 gallon per minute or less
Product Manual
Customer Reviews
Write a Review
Ask a Question
Filter Reviews:
water
taste
faucet
unit
customer service
service
item
company
money
issue
07/25/2022
Lydia C.

United States
We had one already for quite a few years and needed a new one but couldn't figure out how to get in touch. I finally found a way. So, so happy!
Love it! Very easy to use.
Hi Lydia, We are happy to hear you are happy with your faucet mount. Thank you for choosing Crystal Quest!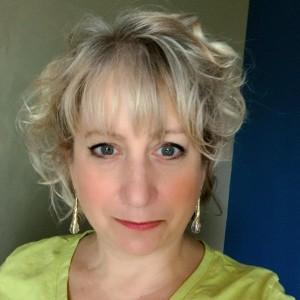 AG
07/22/2022
Anne G.

United States
Still a great filter
We have purchased a few of these over the years. We have very hard water so the valve eventually leaks, but only after about 2 years of use. I like that it is available in chrome so it looks more like part of the faucet than some odd add on.
07/22/2022
Anonymous

United States
Faucet mount water filter system
Had no issue using it. Had a hard time figuring out how to install it ( was looking for the adapter ) nothing a call to your office couldn't fix. Once they explained where it was it was a piece of cake to install. I look forward making my water safer for my pets and I to drink. Ps wired but a few days after installing the water filter to my faucet I received a letter from our water department reporting the water chlorine was low. That's never happened before since living here five years now. I was so happy I bit the bullet and purchase the system despite my financial situation right now. As you know our economy is not good my budget is extremely tight.Wanted to get a full house system but couldn't afford, so took the one I could budget . For me and my pet is very important what we put in/ on our body and trying to stay as healthy as possible. Hopefully soon I'll be able to purchase a picture for my fridge raider, and a water filter for my bathroom shower. Thanks to you I began to realize by using your system it would save me money . I'm no longer buying bottle water. I'll let you know how it works out for me/us Thank you again
Hi, Thank you for your feedback! We are happy to hear that you are pleased with your faucet mount!