Whole House Water Filters
SMART Whole House Water Filter
Our flagship system for whole home protection.
SMART Whole House Water Filters reduce & remove harmful contaminants using our special house blend known as SMART Multimedia. These customizable systems come with pre and post filters and can also be paired with a water softener to take care of any hard water problems.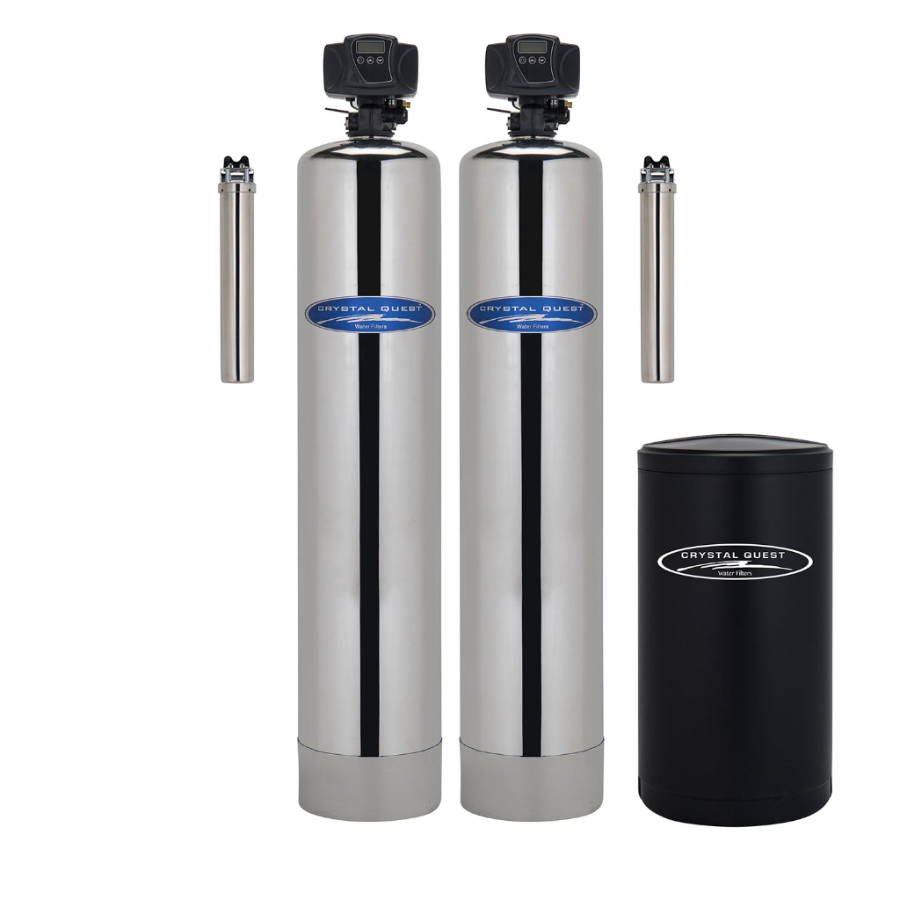 Eagle Whole House Water Filters
Alkalizing filtration and salt-free water conditioning.
Eagle Whole House Water Filters expand on our SMART Series to reduce and remove harmful contaminants as well as create higher alkalinity, making it enhanced in pH. These systems also have an Ultrafiltration (UF) Membrane to remove micro-organisms. Eagle systems can be paired with a Salt-Free Water Conditioner to reduce scale buildup in your home.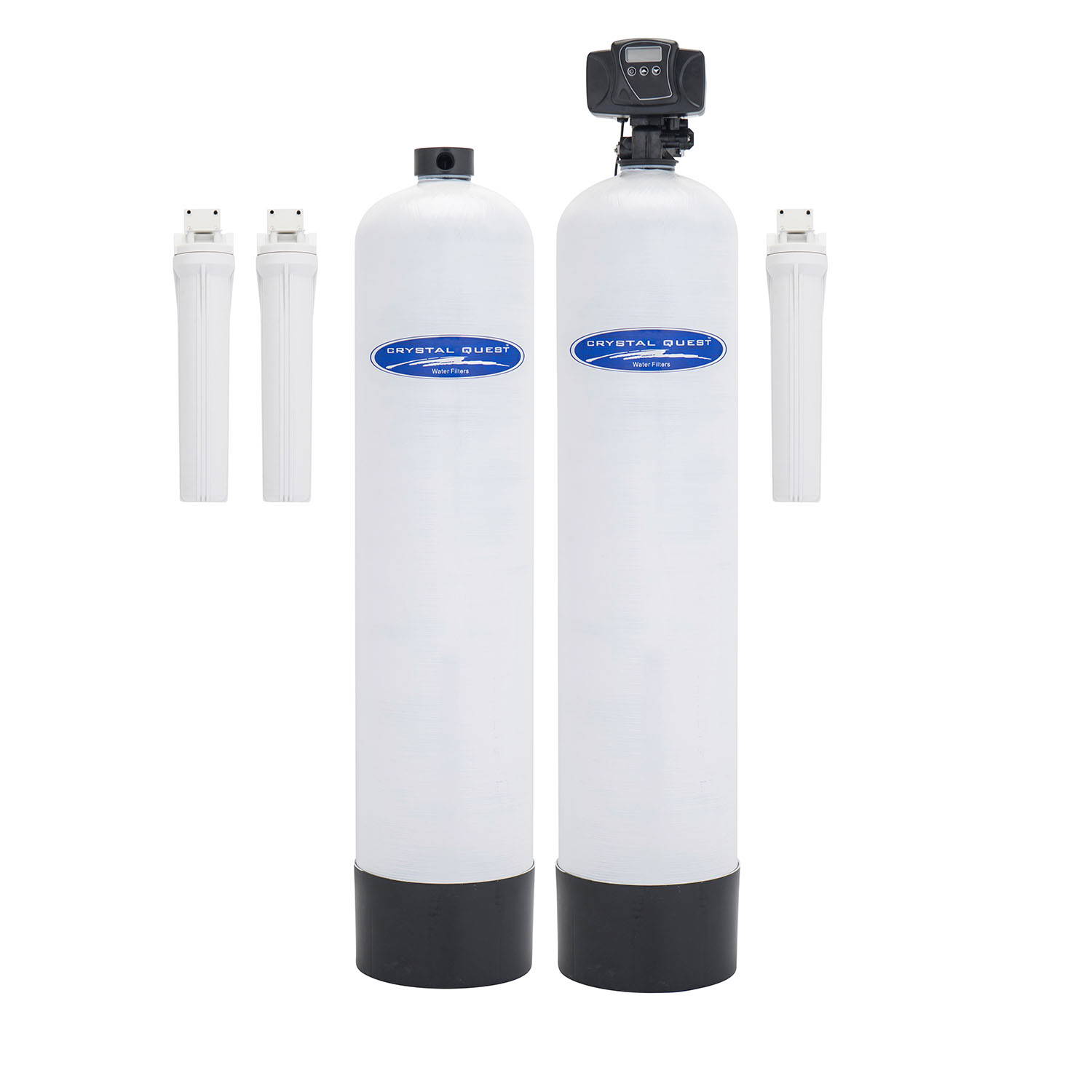 Guardian Whole House Water Filter
Affordable whole home water filtration.
This whole house system provides maximum home filtration at an affordable price. Inside the tank is Premium Coconut Shell GAC, Catalytic GAC, and our ERA 6500, which remove many contaminants and helps to achieve long lasting water filtration. This system comes equppied with a carbon block post filter.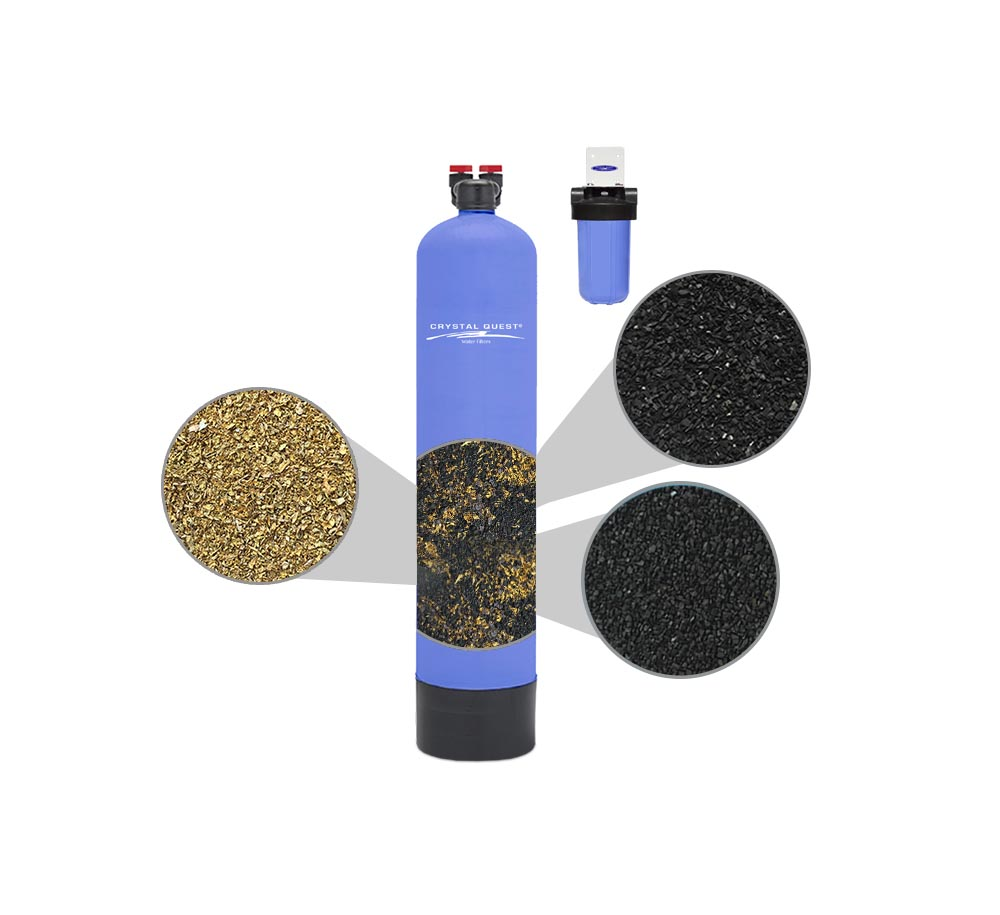 High Flow Whole House Water Filter
For larger homes requiring higher flow rates.
Our High Flow Whole House Water Filters are built with large estates in mind. These systems achieve a much higher flow rate than our standard full-size systems and range from 15-35 Gallons per minute. Choose from a SMART or an Eagle media base. Each system can be equipped with a Water Softener for complete whole home protection.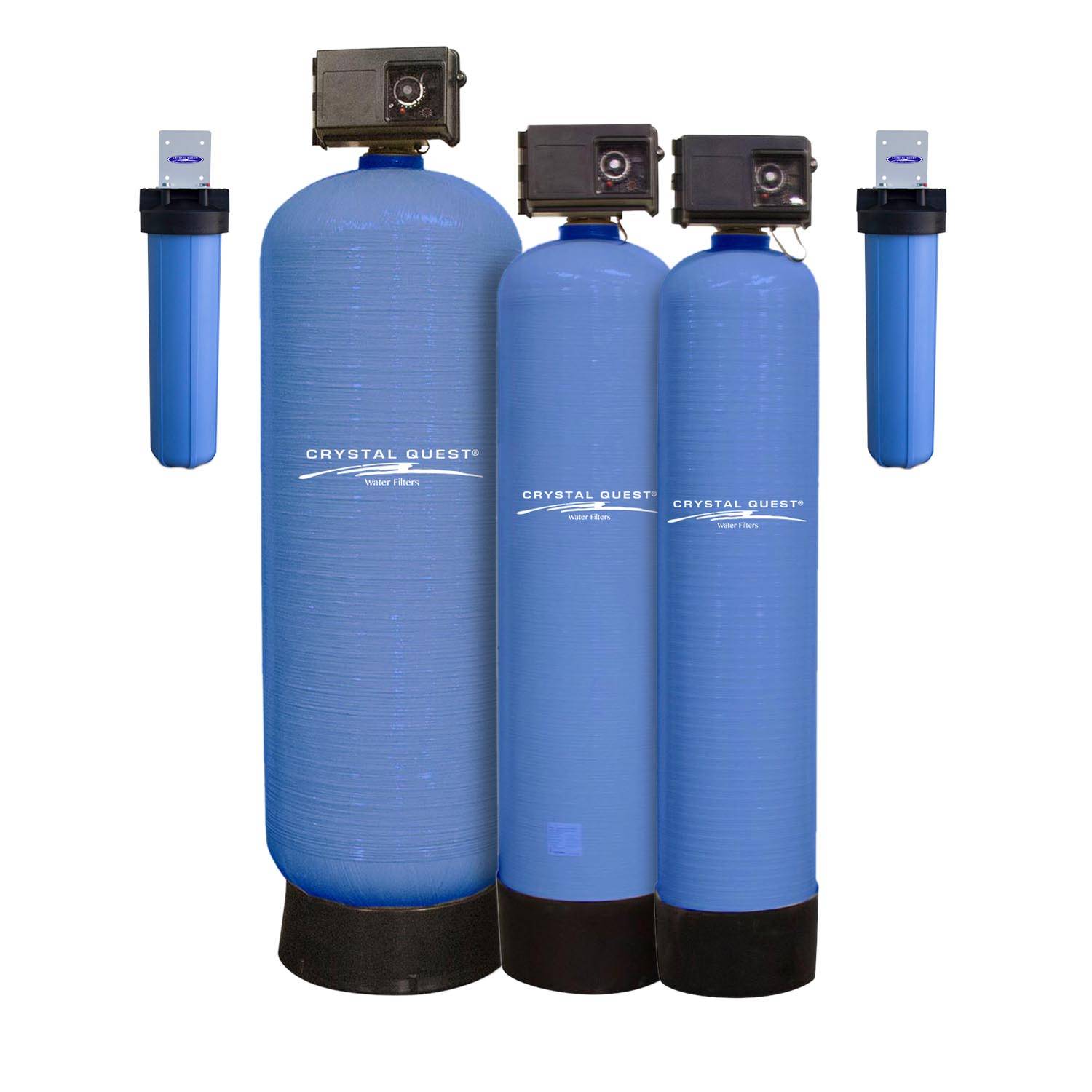 Specialty Whole House systems for any water problem you can think of.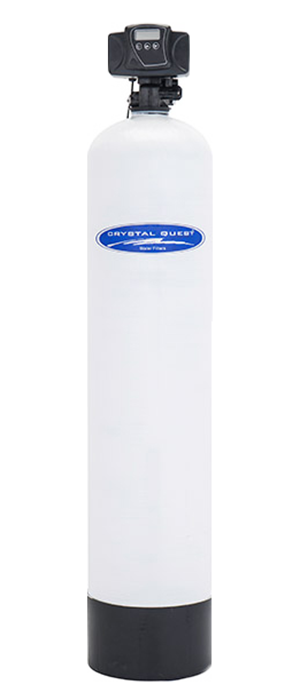 Contaning similar media to our Alkalizing media blend, this mix contributes to mineralization, enhanced pH, alkalinized, and ionized water.
These systems contain a strongly basic hybrid anion exchange resin specially formulated to selectively remove arsenic and is effective over the entire pH range of potable water.
These systems are designed to remove metals through a mixture of adsorption and chemical reaction with the media and is pecifically designed to have a high affinity for Fluoride.
Iron, Manganese, & Hydrogen Sulfide

These sysetms utilize combination of four different medias in order to effectively remove and reduce iron, magnesium, and hydrogen sulfide in your water.
Our systems are equipped with high performance, durable motors that will provide for a reliable, long-lasting system for many years to come.
The media in these systems are designed particularly for nitrate removal even when moderate to high concentrations of sulphate are present.
These systems contain an ion exchange resin specially designed to remove tannins, organic color, and other naturally occurring organics from water.
Removes impurities including clay, silt, finely divided inorganic and organic matter, soluble colored organic compounds, and other microscopic organisms.
Only need a water softener?
We have a variety of different Water Softener Systems as well as Anti-Scale and Salt-Free Water Softener options. If you are looking to purchase a standalone softener system, start here.
Looking for Whole House Reverse Osmosis?
Our large selection of Reverse Osmosis Systems comes nearly unmatched. We have systems accomodating for nearly any flow rate you will need as well as storage tank kits to turn it in to the ultimate wholeh ouse system.